Hello Scrappers & Stampers,
*** **GET INSPIRED WITH INSPIRATIONS! *
Get inspired with a sneak peek at brand new products in our Inspirations brochure! Amazing! And when you purchase this month's Workshops on the Go kit, you can get any of the new stamp set in Inspirations at deep discounts!!! Gotta love a fabulous deal! You can view Inspirations and the Wings Workshop on the Go get the kit at my website at
http://www.createwithangel.myctmh.com/
.
You can also get the Paper Pack with your own choice of embellisments and stamps. Take a look on my website at the "Inspirations" brouchere! Here's some Layouts and cards you could make !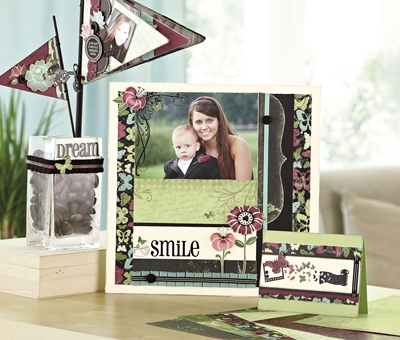 January Stamp of the Month Goes perfect with this Special Paper packet!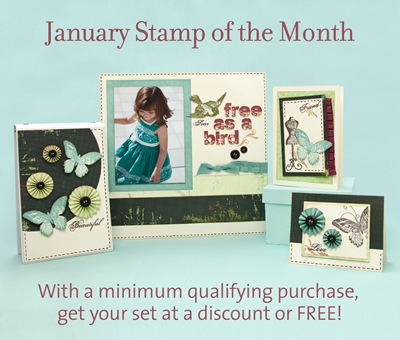 *Find Your Style (set of 9)*
With a minimum qualifying purchase, get your Stamp of the Month at a great
discount or FREE!
Here's a card with the Butterfly embossed with black.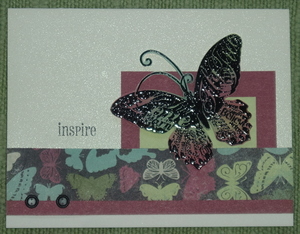 Versamark ink and the black emossing powders were used then using
ink on daubers and filling in colors. The possibilities are endless!!
You can order on line on my website or directly through me!
And NEXT month is the NEW Spring/Summer Idea Book!! woohoo!!
Happy Scrappin' & Stampin'
Don't forget to visit my website for video tutorials, ideas and more!
You can even view the ENTIRE current catalog on my website!!
Thank you for your business!
Angel Shifflett
createwithangel.myctmh.com